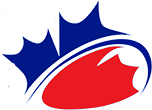 REPAIRS & REBUILDS
From conception to demolition, to rebuilding to operation – our knowledge and experience with furnaces are unmatched.
Each individual project follows a process, starting with a critical path, where we achieve an understanding of the construction criteria and develop a plan to maintain it. Since safety is a priority at Anmar, we then determine which construction aids will be engineered to ensure a safe, efficient work environment. Anmar's areas of expertise in furnace project management include:
Design reviews

Overall construction and project management

Constructability reviews

Procurement

Scheduling (MS Format)

Planning

Execution

Optimization and integration from concept to execution
Our demolition team has the ability to tackle any situation – whether it is structural, refractory, mechanical, or a specific, custom project.
From there, Anmar can transition to an installation crew, creating a seamless workflow. This leads to minimal downtime for our clients, waiting for supplier teams to disassemble and make way for the next subcontracted team to come in. This is where our single-source advantage is evident. With Anmar, once demolition is completed, the installation crew can easily identify any problems and solve them prior to installation.